CheckFree Small Business
Online tools make your payables process faster and easier.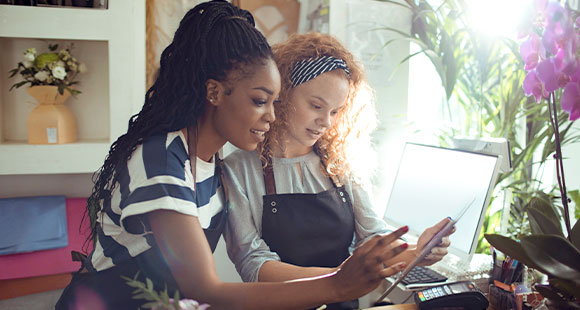 View all your bills and schedule electronic payments.
Time-saving bill pay options
Helpful due date reminders
Time-saving solutions pay off for small businesses.
All businesses work hard to bring in revenues. But smart owners know that it's just as important to manage outgoing payments. At BancFirst, our CheckFree Small Business solution streamlines the payables process with online tools you can access from the office or anywhere else your busy day takes you.
Cut down on paperwork by receiving e-bills and making electronic payments
See the big picture with a one-stop, bill pay dashboard
Schedule automatic payments weeks or months ahead of time
Accounts payable invoicing allows you to pay multiple invoices and include details with payments
Receive bill reminders ahead of the due date
Take advantage of tiered authority levels and delegate certain financial tasks to employees
To learn more about our payment solutions for your business, contact us or visit one of our branches in Oklahoma.
Merchant Services
Quick and secure payment processing to help your business run smoothly.
Support all major credit & debit cards
Accept EMV & mobile wallet payments
Solutions for every business size