Automated Clearing House (ACH)
Increase efficiency by encouraging electronic payments.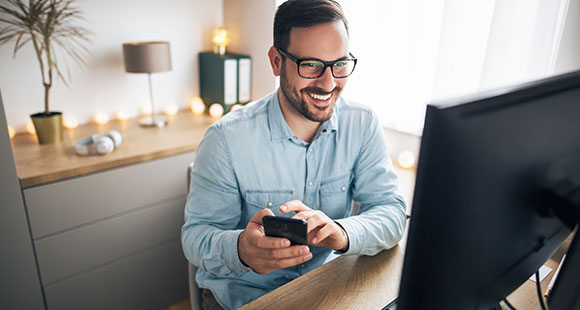 Make life easier for your staff and your customers.
Automate receivables process
Stabilize cash flow through recurring payments
Reduce receivables expense
Save a bundle by reducing your paperwork burden.
Collecting, recording, and depositing incoming paper checks is an inefficient use of your staff's time. Plus, the lengthy process creates delays before funds become available. With ACH, electronic payments from your customers and clients are delivered directly to your operating accounts, giving you faster access to your money.
Ideal for customers wanting to automate their receivables and establish automated recurring collections
Streamline collections of payments for goods and services, loan payments and membership dues
Choose same-day or next-day ACH services, depending on your business needs
ACH reduces your total cost of receiving and posting payments
Reduces costs for your clients and customers, as they don't have to cut a check and pay for postage
To learn more about our receivable solutions for your business, contact us or visit one of our branches in Oklahoma.
Merchant Services
Quick and secure payment processing to help your business run smoothly.
Support all major credit & debit cards
Accept EMV & mobile wallet payments
Solutions for every business size