Coverdell Education Savings Account (ESA)
Start saving early to cover future education expenses.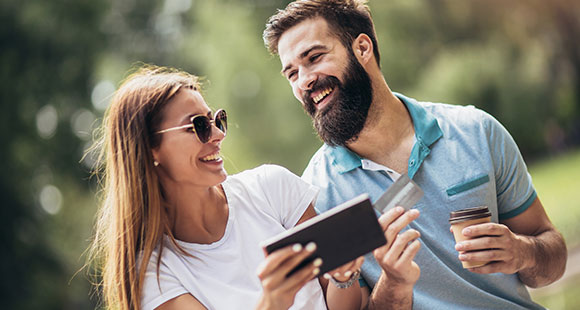 Give your favorite student a financial head start.
Extended family participation
Open the door to academic opportunity.
Most families are willing to go the extra mile to make sure their children get the best education possible. With the cost of college and private schooling on the rise, one smart strategy is to open a Coverdell Education Savings Account. Both interest earnings and withdrawals are tax-free, leaving more money to cover tuition, fees and other expenses.
Contributions can total up to $2,000 per student per year.
Funds can be used to pay for private elementary and secondary education as well as higher education costs.
Withdrawals are tax-free and penalty-free if funds are used for qualified education expenses, including tuition, fees, books, supplies and equipment.
Funds must be used by the time the beneficiary reaches age 30, or transferred to another family member. Otherwise earnings will be taxed and subject to an IRS penalty.
To learn more or to open a savings account, contact us or visit one of our branches in Oklahoma.
Loyalty Checking Account
Enjoy countless benefits and added perks for only $5 a month.
Cell phone protection
Prescription discounts
Accidental death insurance