Refinance
Accomplish your financial goals with purposeful refinancing. We're here to help you make the right choice for your situation.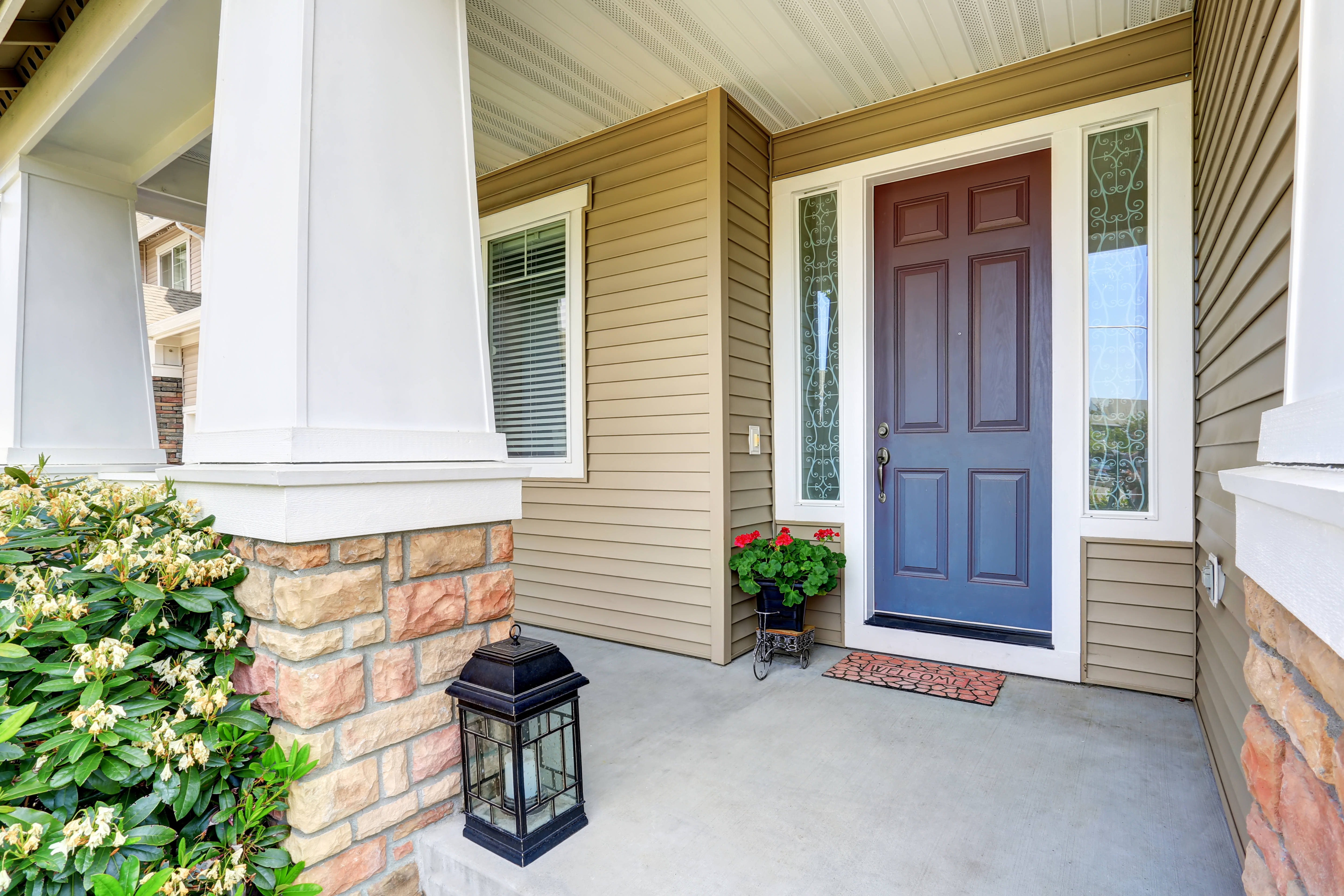 Love your home? Move into a new mortgage.
Lower your mortgage rate and payment
Remove mortgage insurance
Reasons to Refinance
Lower your mortgage rate and payment. There are no-cost and low-cost options that could save you money with little to no investment.
Reduce your term. Take advantage of low rates to reduce the term of your Mortgage loan. Shorter terms mean lower rates.
Convert your adjustable rate into a fixed rate. Adjustable rate mortgage (ARM) loans are a great way to ease into your payments, especially if you are a first time buyer or if you need lower payments initially. Eventually, if you decide you will stay in the home longer, you may want to consider refinancing into a long term fixed rate loan. Doing so will give you peace of mind, knowing that your rate and payment will not change for a set period of time.
Convert your interest-only loan into a fully-amortized loan. Like ARMs, interest-only mortgage loans are a great way to minimize payments at the beginning; however, because you are not paying any principal, your loan balance does not decrease. If you plan to keep your home long term, you probably want to start paying off your loan. Often, you can refinance your interest-only mortgage loan to a 30 year fixed mortgage loan while keeping your payments about the same. Our loan officers will help you find the best solution.
Remove mortgage insurance. If you purchased a home with less than 20% down, chances are you're paying private mortgage insurance (PMI). Refinancing will help you eliminate the extra expense if you've paid down your balance and/or have seen an increase in your home's value to a point where you have at least 20% equity in, or a loan-to-value (LTV) of 80% or less.
Convert your 30 year loan to a shorter-term loan. Sometimes plans change and the home that you thought you were going to have for awhile turns from a permanent situation into a temporary one. If you are planning to sell sooner than you thought and no longer need a long-term rate, then you may consider converting your 30 year fixed to either an ARM or a 3/1, 5/1, or 7/1 loan program, which often have lower rates and payments
Take cash out to consolidate your debt, make home improvements, or purchase an investment property. Whether you're paying off higher interest credit cards, student loans, or medical bills, or using the cash for a down payment on a vacation home or investment property, you can make your money work for you.
Refinance FAQs
The most common reasons to refinance are to reduce your rate and/or payment, convert from an adjustable to a fixed rate, or pull cash out of your equity to consolidate debt or improve your home. If your objective is to reduce your rate and payment, you should review your current interest rate and see how much you can save with a 0 point loan, and then determine if it makes sense to pay points to reduce your rate further. If you are converting your adjustable rate into a fixed rate, you may actually see an increase in your rate and payment, but you'll get peace of mind knowing your rate will never increase again. If you are using the equity in your home to consolidate debt, your overall loan balance and payment may go up, but you will save monthly because you will eliminate the monthly obligations that you are paying off.
Every situation is different. It depends on what your current interest is and what your motivation is for refinancing. If your current rate is higher than what is available in the market, it probably makes sense to refinance. To get an idea of what you could save by refinancing, check out our calculators and enter numbers specific to your situation or call one of our licensed mortgage loan officers for help.
Typically, any second mortgages are paid off through the refinance. We will consolidate both loans into one new first mortgage and you will only have one payment each month. If you'd prefer to keep your second mortgage intact, we may be able to ask your second mortgage lender to remain in second position and allow us to refinance the first loan. This process is called subordination and there is typically a fee charged by the second mortgage lender.
Third-party fees such as credit report, title, escrow, notary, and recording fees. Other fees include the appraisal and lender fees such as processing and underwriting. If you are paying points to lower the rate, the cost of each point that you pay equals 1% of your new loan amount. Aside from the closing fees, there will be prorated pre-paid costs for items such as property taxes, interest, and homeowners insurance (if applicable). If you have enough equity in your home, you can add all fees and pre-paid items into your new loan.
Information regarding your income such as paystubs covering the most recent 30 days and W-2s for the last two years, asset information such as bank or mutual fund/stock statements covering the last 60 days, and current loan information such as your most recent mortgage statement and homeowners insurance declarations page.
There is no rule-of-thumb when it comes to refinancing because there are different reasons to refinance. It's always a good idea to go over your specific situation with a BancFirst mortgage loan officer to determine whether refinancing makes sense for you.
Most refinance transactions close in about 40 days from application to closing. As long as you do your part in delivering the documentation that we need in a timely manner, we should be able to close your loan within that timeframe.
Typically, you will sign your loan documents at a title company or attorney's office. In the presence of the signing authority, you will review and sign all your loan documents and then present a certified or cashier's check to pay the closing fees and other applicable closing funds unless you decided to finance the closing funds into your new loan.